Your partner for Atlassian Enterprise Services
Customized solutions for Atlassian tools to meet the needs of your enterprise organization.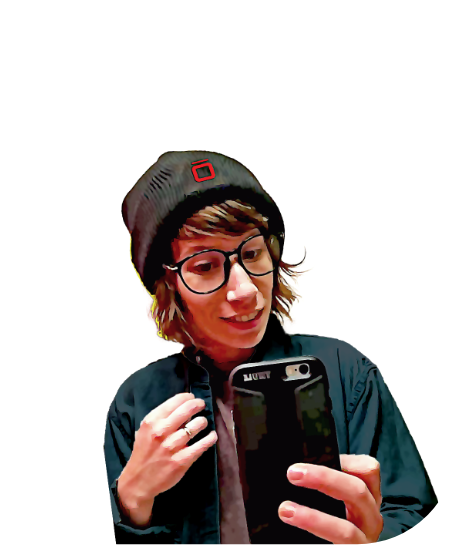 Why you need Enterprise Services
As organizations scale, they face increasingly complex business demands that require their Atlassian tools to scale as well, in order to support work across the company. These complex needs require expert, experienced resources to address them, which can be hard to find, expensive to hire, and difficult to onboard and train quickly enough to make an impact. So how can enterprises keep up?

Atlassian Enterprise Services are a smart, scalable solution for organizations to outsource the maintenance of their Atlassian tools. Isos Technology can provide custom support for clients and fill immediate needs with expert, Atlassian-certified resources that are ready to start resolving issues on day one.

Our team of senior, dedicated resources have years of experience working with enterprise organizations and understand the challenges they face. From resource augmentation, to subject matter expertise, to strategic guidance and best practices, companies rely on us to take ownership of their Atlassian environment, so they can focus on their business objectives.
Flexible and scalable expertise
We'll provide dedicated resources to fill gaps and support a variety of functions across your organization. You'll have access to our entire team of experts so that your business has the right resources, at the right time, for you to be successful, even as needs change. Instead of having to hire full-time employees, you'll get flexibility and depth of experience without the overhead.
Tailored service focused on results
We tailor the scope of our services and level of resources to fit your organization's unique needs, recommending solutions with your short-term and long-term goals in mind. With all of your Atlassian services covered under one agreement, we can focus on overcoming obstacles and realizing tangible results, instead of worrying about hours. We go above and beyond to ensure we're driving successful outcomes for your business.
Atlassian ownership peace of mind
As Atlassian experts with years of experience, we can make your life easier and less stressful by taking ownership of your entire Atlassian stack. We'll provide day-to-day support for your teams and tools, and offer high-level strategic guidance to maximize your technology investment. You'll have peace of mind knowing that Isos has all of your Atlassian needs covered.
Global coverage
Isos is headquartered in the United States with team members in major cities across all time zones. We also have a Pacific team of Atlassian-certified specialists located in the Philippines that can provide "follow-the-sun" services. For those organizations that need it, we're happy to offer global coverage to support your teams and tools.

Strategic enterprise partnership
We offer premium SLAs for enterprise clients to ensure you're getting the timely, exceptional service you expect from an enterprise partnership. Our senior leadership will also engage with your senior leadership on an ongoing basis to align on corporate initiatives, drive strategic value, and maximize your return on investment in Atlassian and in our services.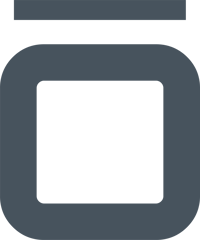 Why Isos Technology?
As an Atlassian Platinum and Enterprise Solution Partner, we've helped hundreds of organizations get the most value out of their technology investment. We make organizations' Atlassian tools work more efficiently and effectively, with the least amount of disruption, so that they can focus on their business priorities. As experts in software development, business processes, and change management, we help organizations tackle tough problems across ITSM, Agile at Scale, DevOps, and Cloud adoption to achieve their desired results. Let Isos' expert services and experience, combined with Atlassian tools, fuel your digital transformation.
What you get with Enterprise Services
Our Enterprise Services team provides comprehensive, enterprise-level support for your Atlassian tools to help you achieve your business goals. We tailor our service offerings to meet your organization's specific needs, from resource and knowledge augmentation to full stack management and strategic guidance in Cloud, Data Center, or a hybrid environment.
Depending on your needs, Enterprise Services engagements can include:
Operational heavy lifting
Our day-to-day Enterprise Services can help your business operate at its best.
Administration
We'll handle all system administration and maintenance tasks related to your Atlassian tools to support and improve performance.
Optimization
We'll configure and integrate your Atlassian tools to meet your unique business requirements, and automate complex processes to increase efficiency.
Support
We offer 24/7 global coverage to support your Atlassian tools and internal teams, from request management, to escalations, to incident response and resolution. We can also support your end users to ensure the best customer experience.
License management
We'll manage all aspects of selecting, purchasing, and consolidating your Atlassian licenses to streamline renewals and keep things running smoothly.
Premium SLAs
We offer premium SLAs for enterprise customers to ensure we're meeting your expectations and that you're getting the best service possible.
Project work
Our Enterprise Services engagements include project work like migrations, integrations, and new implementations. No additional contracts with Isos are needed to ensure all the work you need done gets accomplished.
Strategic partnership
Our strategic Enterprise Services can guide your long-term success.
Embedded resources
We embed dedicated, certified senior resources from our team of experts within your organization to learn your teams' day-to-day Atlassian tool usage and processes, so we can provide informed and timely support.
Account management
Our Customer Success team is dedicated to meeting your organization's needs. We'll learn your business goals and objectives, and use our experience and expertise to ensure you have the right tools and services to support your vision.
As an Enterprise Services customer, you have access to the entire Isos team of experts to guide your success.
Governance, risk management, compliance
We understand your increased need for governance, risk management, and compliance as an enterprise organization. We'll implement best practices across your organization to help you address GRC and data privacy and security concerns.
Solution evolution
As your partner, we're committed to your growth and success now and in the future. We have the flexibility and experience to meet your changing business needs, and we'll adapt and evolve our services to continue driving results for your organization.
Self-hosting
If you decide to self-host your Atlassian tools, our team of experts can also provide you with the following services.
Incident management
We'll proactively monitor your system to identify service interruptions and improve response time, and provide hands-on incident response to restore service and minimize disruption.
Application upgrades
We'll regularly deploy upgrades and conduct routine maintenance on your Atlassian tools to keep you up to date with the latest versions and functionality.
Security
We'll mitigate and proactively resolve security vulnerabilities through patching and upgrades, and provide guidance around Disaster Recovery options.
Hybrid solutions
We work with many organizations that utilize several deployment options for their Atlassian tools, including Cloud plus Data Center, or multi-cloud environments. We'll work with your unique infrastructure to provide support and services that make the most sense for your business.
From day one, we work with you to define focus areas, scope, and expectations, so that our team can have the greatest impact on your organization. We follow a thorough, proven process — Investigate, Solve, Optimize, Support — with all of our clients to ensure we're meeting your unique needs and providing continuous value. Our Enterprise Services engagements include:
Enterprise Services discovery
We'll learn more about your organization's needs and figure out the best way to be of service to you.
Investigation
Our consulting team will investigate your Atlassian tools and business processes, and work with you to identify top priorities for service.
Scoping and roadmap
Based on this discovery process, we'll provide guidance on the level of service your organization needs. During this phase, we'll also identify the resources who will support you and build a backlog of work and projects.
Work example
Once your roadmap is defined, we'll begin tackling a specific task from the backlog as an example of what the Enterprise Services engagement experience will be like moving forward.
Enterprise Services engagement
We'll dive deep and tackle the backlog of work identified during discovery, in accordance with your needs, goals, and priorities.
Team of expert resources
We'll introduce you to the dedicated, senior resources who will support you. These are the experts who will get to know your tools and processes intimately, and will collaborate with your team and with Atlassian on your behalf.
Phased solutioning and optimization
We'll take ownership of your Atlassian stack, and begin resolving issues and improving performance in alignment with the roadmap we defined during discovery.
Continuous communication and support
To keep you up-to-date on progress, we'll maintain a defined cadence of status meetings and reports throughout our engagement. Daily standups, weekly calls, and quarterly strategic reviews will be conducted with the appropriate stakeholders on our team and your team.
Enterprise Services strategy
We'll conduct quarterly strategic business reviews to discuss service goals and outcomes and align on upcoming priorities for our partnership.
Retrospective
Each quarter, we'll review the goals we set for our services during that time frame, and measure performance outcomes against those goals.
Scoping and roadmap adjustment
After discussing goals and any new priorities, we'll define the next backlog of work to be done, and rescope and adjust resources as necessary to meet the agreed upon objectives for your organization.
Service continuity
After realigning resources to meet the demands of the business and tackle upcoming projects, we'll continue providing exceptional services and support to help you get the most out of your Atlassian investment.
"Isos is a one-stop-shop for us. They're helping us maximize our Atlassian investment across the organization so we can improve efficiency and scalability like never before."
"Isos helped ASU fill a critical resource need to support our entire Jira environment. They quickly analyzed our environment and began confidently handling day-to-day Jira admin with little to no impact to our projects. Thank you, Isos!"
"Some of the best technical people I've come across in my career."

"The project was lightning fast, but Isos was great about making sure we were comfortable along the way. They kept us informed about the status of the project and made sure our
team was trained to use it properly. It's truly an example of high-velocity IT."
-Head of IT, Americas, Lufthansa

"The Atlassian tools work incredibly well in our complex creative and production environment. With Jira, we have detailed insight into the status of every project and what everyone is working on. Not only does it save a huge amount of time, but it also helps prevent errors."
-Vice President, Brand Identity and Systems, CBS
Let's chat about Atlassian.
We'd love to discuss how our Atlassian Enterprise Services can add value to your organization. To contact a member of the team, use the navigation below.