Federal Government
&
DoD Solutions
Expediting digital transformation initiatives for the public sector
If you're a US government department or agency, we can help you overcome transformation challenges to work smarter and faster.
The need to modernize and make work smoother is a huge priority for government organizations, but security, compliance, and cost often get in the way of progress. We help our clients wade through these challenges to make work easier. Whether you need to deploy tools in a secure environment, migrate data, optimize processes, or accelerate transformation outcomes, Isos Technology can help.
Our team of highly specialized resources has years of experience working with public sector customers to help them achieve their ITSM, Agile, and DevOps goals. You can count on our technical and public sector experts to partner with you to move your organization forward securely and efficiently.
Benefits of working with Atlassian + Isos
Shorter time to value for Atlassian tools
Alignment of people, best practices, and technology
Increased visibility into work and outcomes
Strategic partnership for long-term success
How we help federal government clients
IT Service Management
Replacing legacy tools with Jira Service Management and implementing better processes across the organization
Process
Optimization
Streamlining business-critical workflows like employee onboarding/offboarding, badging, and organizational in-processing
Organizational
Agility
Comprehensive support for agile transformations and scaling agile using tools like Advanced Roadmaps and Jira Align
Data Migration
Secure migration of Atlassian tools and marketplace apps from Server to Atlassian
Data Center or Cloud
Security &
DevSecOps
Help deploying Atlassian tools in IL4-IL6 environments, as well as system hardening and containerization
Atlassian Support Staff Augmentation
Day-to-day administration and support of your tools, along with strategic guidance and best practices

"The project was lightning fast, but Isos was great about making sure we were comfortable along the way. They kept us informed about the status of the project and made sure our
team was trained to use it properly. It's truly an example of high-velocity IT."
-Head of IT, Americas, Lufthansa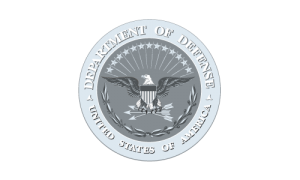 "Isos Technology migrated the DoD's help desk to Jira Service Management on a very tight timeline and within their extremely stringent security requirements. Now OMNITEC and the DoD benefit from a help desk solution that lets the organization run more efficiently while delivering responsive, high-touch service for all end users."
-Director of IT Services, OMNITEC
Let's discuss your digital transformation needs.
We'd love to speak with you about your goals and priorities, and how we can help you get more out of your technology investment. Contact us to today to get started.