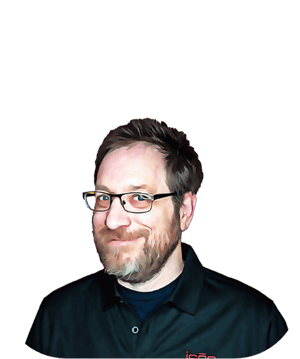 About Michael March
Michael March brings visionary thinking and practical business experience to his role as Head of Innovation at Isos Technology. His 20+ years of business experience has been a crucible of improving companies ranging in size from a two-person startup to Fortune 500 companies. Mike has been involved in aspects of the business, ranging from heavy software development to the management of massive computing infrastructures. Purposefully shifting organizational sizes, types, domain foci, and operational foci has given Mike a unique insight into how to solve IT problems in all areas, ranging from the technical to process to administrative. Mike has dedicated his career to helping in the automation of every aspect of IT infrastructure for organizations of all sizes. This automation has been applied to all portions of the businesses, from development to operations to customer support. With a strong, proven track record of forward-thinking solutions to business concerns, Mike brings invaluable tools for success wherever he goes. This legacy of solution expertise is an asset to all existing and future Isos Technology clients. Awards: Honoree for the 2015 AZ Top Tech Exec Awards Technology Innovator award.
Let's chat about Atlassian.
We'd love to discuss how your organization can get more from its technology investment.