In traversing an ocean, the captain sets the course of direction, steers the ship, and establishes an environment in which the crew can successfully operate. The captain then relies on the crew to do their part - innumerable, critical tasks to maintain the vessel, sustain everyone aboard, and deliver passengers and cargo safely to port. A captain that is overly controlling or unreasonable may find his crew mutinies. However, one that is not sufficiently engaged will not have a rough crossing at best and may not have the respect and cooperation necessary to make it through rough seas.
In much the same way, in an enterprise agile transformation, the C-Suite is responsible for setting the course of direction for the company - they align on values and strategy, identify the value streams or areas of work, that will need to be addressed, and put the people, processes, and tools in place that will allow the transformation to be successful. Overarching all this is another critical area the C-suite bears responsibility for - the culture, which is deeply influenced by beliefs, attitudes, working environment, and behavioral norms. Underpinning all this, are the metrics - ways of tracking progress to ensure critical work is on track.
Following are the key areas where it is necessary for the C-suite to set a clear course of direction in order to encourage divisions, departments, teams, and individuals to embrace and adopt agile principles and practices.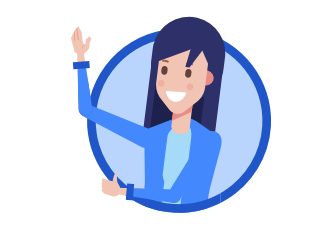 Aligning on Values
Values are essentially what eh company stands for - its guiding principles that inform the strategic direction of the company, the work that is done, and the way people behave. Values make work purposeful and more fulfilling. Typically, in agile transformations, values encompass delivering increased value to customers and improving customer satisfaction, but it is necessary for the C-suite to explicitly define what that means in the context of a given business and what primary value streams, or workstreams, are needed to get there. When an agile transformation is aligned around values, all areas of the business are working toward a common set of goals, making decisions based on a common set of principles, and using a common set of methodologies. Not only does this reduce complexity and conflict and encourage collaboration, it is also foundational to the organization's ability to make real inroads, track progress, course correct, and improve.
Organizations that do not first align around their values will inevitably stumble. Without alignment and commitment, some divisions, departments, and teams may embrace the change fully, while others may do so to a far lesser degree. Groups may work toward different goals—some may even be at cross purposes—using different tools and processes. It quickly becomes impossible to effectively track work being done across the company, measure progress, and importantly, course correct.
Owning the Culture and Driving Change
Shaping the culture is perhaps one of the most abstract and challenging aspects of agile transformation. In order to change organizational behaviors, the C-suite must first change the way they behave—it is imperative that the C-suite exemplify the behaviors they want to see cascade down to managers and team members at all levels. One straightforward place to start is to move out from behind the doors of the executive suite, be
present and approachable, ask questions, and interact, all while consistently using the vocabulary of the new culture. But it's not enough to talk the talk—the C-suite must also walk the walk.
Following are a few key behaviors that the C-suite can model:
Decentralizing decision-making:


Embracing agile means moving from a hierarchical and authoritative decision making model to one of empowerment—it is a behavior that leaders at all levels may struggle with. It is important to understand the difference between centralized and decentralized decision making. Strategic decisions, with long-ranging impact, tied to the course of direction of the company, should be centralized. Most other decisions should be delegated to the person with the domain expertise to make it.

Accepting feedback:

The agile journey is one of continuous improvement, and feedback loops are an important part of that. If the C-suite wants to create a culture in which it is safe to give and accept feedback, they must first be willing to give and accept feedback—and one of the best ways to get feedback is to begin asking for it. It is also important to acknowledge the feedback in the moment, and respond to it when appropriate, in order to close the feedback loop.

Participating in coaching and training:

An agile culture is a learning culture, and the entire organization will need to learn a host of new skill sets. As part of the talent strategy, (which we'll address later) the C-suite should expect to fund and support ongoing coaching and training for all employees. They should also participate in it, whether that is working with their own enterprise agile coach to develop the skills necessary to lead an agile organization or participating in fundamental training that is targeted broadly across the organization.
Identifying and Tracking Organizational Success Metrics
Transformation-Related Metrics
Is agile being embraced and adopted
throughout the organization?
0 Are employees satisfied and thriving?
0 Are teams swarming to accomplish critical work?
Are employees innovating and generating new ideas?
Are worthwhile ideas moving into production?
Outcome-Related Metrics
Is the company achieving measurable success in the marketplace?
Is work aligned to strategy and therefore contributing to key value stream initiatives?
Is the company making measurable progress on its key value stream initiatives?
Is the company delivering increased customer value?
Are technical delivery goals being met?
Note that while it is critical that the C-suite has streamlined visibility into key areas and progress being made, identifying and tracking detailed metrics will primarily fall to the divisional or business unit, and departmental and team level leaders. However, metrics at every level should align with and roll up to the transformation and transformation outcomes that are being tracked at the executive level.
Another point worth mentioning: like all things agile, the metrics themselves will evolve and should be part of the overall cycle of reevaluation and improvement.
Talent Strategy: Hiring, Training, and Coaching
While an enterprise agile transformation is a comprehensive redesign of the operating model, that operating model is powered by people and will likely necessitate significant changes to its talent engine. In an agile organization, roles and responsibilities, skill sets, managerial styles and processes, and rewards and compensation are often quite different from those in an organization with a more traditional (and less flexible) operating model. This is another area in which the C-suite, led by the Chief Human Resources Officer, will need to set the course of direction as the organization rethinks how employees are hired, how they are trained, how teams are structured, and how they are managed.
As organizations become increasingly agile and practices move beyond pilots into the broader organization, key areas of consideration for the C-suite include:
Recruiting engine:


The organization will need to supercharge its recruiting engine—making it more agile, of course, to fill new roles. It will need to identify what new domain expertise and behavioral traits are necessary for the success of the organization and the individual and put a framework in place for external hiring to fill gaps in the existing workforce. Where to find talent, how to attract it, and how to retain it will be paramount. The ability to effectively recruit will also impact the pace at which the organization can scale.

New roles and responsibilities:

The scope of employees' roles and responsibilities will change, and as they do, they will need to have a clear understanding of what their new or refined roles encompass, how they contribute to their immediate team, and how their teams and departments map to value streams and company objectives. They will also need to understand career paths—agile organizations are typically flattered, with less focus on career advancement through management and more focus on enhancing domain expertise—as well as the success metrics against which their performance and that of their team will be evaluated.

New management skills:

Agile organizations require more focus on collaboration across and within teams by people with domain expertise and less focus on traditional, hierarchical, and authoritative management and decision-making structures. Managers will need to move from issuing directives to instilling values and principles that enable team members to make choices that support value creation. In agile organizations, managers must also serve as coaches, helping foster an environment in which team members can innovate, and mindsets that encourage collaboration and curiosity.

Training and coaching:

Change is hard, and no one can be expected to go it alone. As team members take on new roles and responsibilities and learn new skill sets, they will need ongoing training and coaching to help them succeed. Agile processes emphasize feedback loops, and this extends well beyond software development, into softer, more humancentric skill sets within the organization. People at every level, including the C-suite, and in both technical and non-technical roles, will need to learn how to give, receive, and incorporate feedback.
Technology Strategy: Putting the Right Tooling in Place
While agile is all about human behavioral change, putting the right technology and tooling in place to support those changes is critical. We often see agile transformation efforts stymied by outdated, inflexible technology platforms designed to support traditional, top-down project management styles. Organizations with outdated technology face challenges that include tools that are inflexible and dictate cumbersome processes; tools that don't support collaboration and transparency between teams, so they continue to work in silos; tools that are not designed to integrate well with other systems and require laborious, custom coding to integrate and support; or tools that simply aren't comprehensive enough and require complex, error prone offline processes.
Successful enterprise agile transformations require an organization-wide technology transformation strategy that supports new, more collaborative, and efficient ways of working. It's a business imperative—the right tools can speed time to market while ensuring better quality and supporting more efficient issue resolution, all of which are inextricable from delivering customer value. Organizations should seek to implement a comprehensive technology foundation that achieves all of the former; supports crossfunctional governance while allowing for flexibility to accommodate unique processes; minimizes complex integrations yet is extensible enough to encompass a broad variety of workflows; automates repetitive processes; and supports capturing and reporting on critical success metrics. The technology foundation should also be able to be extended to non-technical functions like facilities, finance, human resources, and marketing, and allow teams across the organization to collaborate, manage their projects, and set up streamlined service desks for their internal and external customers.
While IT and development teams, led by the CTO, will play a significant role in identifying the appropriate technology platforms and implementing and supporting them as they are rolled out across the company, the entire C-suite must offer buy-in for the initiative. They will need to commit to initial and ongoing funding to support the technology foundation, including staffing and
training a workforce to manage and develop it. Further, their commitment to a platform will help minimize shadow IT choices in which teams and departments work outside the primary platforms, creating complexity and limiting transparency, collaboration, and reporting.