Jira Software's flexibility and features have cemented its spot as an indispensable business tool. It can be adapted to companies both small and large, with the proven ability to grow alongside organizations. While easy to configure for smaller organizations, larger implementations must adopt a careful and deliberate approach to guarantee success.

This whitepaper will delve into how to successfully manage scalability for Jira as your organization grows. We'll uncover what's needed for a painless and efficient Jira implementation, as well as the business considerations and governance required for using Jira at Scale.
Download This Whitepaper
Fill out the form below to download
What You'll Learn...
Governance - If you don't start off with good processes in place, your Jira implementation will quickly spin out of control. As a Jira administrator, you know that it's easy to get bogged down with duplicated custom fields, unnecessary schemes, orphaned artifacts, and more. Not to mention the configuration problems that can arise. Isos will give you several best practices for Jira governance that can be applied to ensure optimal scalability.

User Administration - Do you struggle with how to use groups and assign project roles? Or maybe you need some extra help with employee off boarding as it relates to Jira. In this webinar, you'll learn when to use groups and when to use project roles. Plus, we'll fill you in on how to remove an off boarded employee's footprint within Jira, especially as it relates to filters, boards and project ownership.

Instance Architecture - When organizations grow by leaps and bounds, administrators often face situations that require additional Jira architectural design. They also commonly need to split or merge Jira instances. Our team will give you pointers on how to lay out your servers so that access for administrators and general users is ideal, while maintaining flexibility.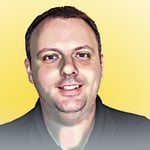 Rodney West

Rodney has 20 years of experience in software architecture, engineering and technical project management. He has worked across a variety of enterprises, including construction, finance, healthcare, and education. At Isos Technology, he devotes his time to functional leadership in Atlassian engagements and editorial leadership over written content.
Larry Cummings
An Atlassian Consultant and an Atlassian Certified Trainer at Isos, Larry loves how Atlassian powers collaboration. He helps organizations share, cooperate and collaborate in alignment with the organization's mission. That's a fancy way of saying he makes this real by concentrating on the community dynamic required to make that mission happen. Larry enjoys working with product development teams, helping find the right balance between the people that use new systems, and the machines that are used to build the new system.