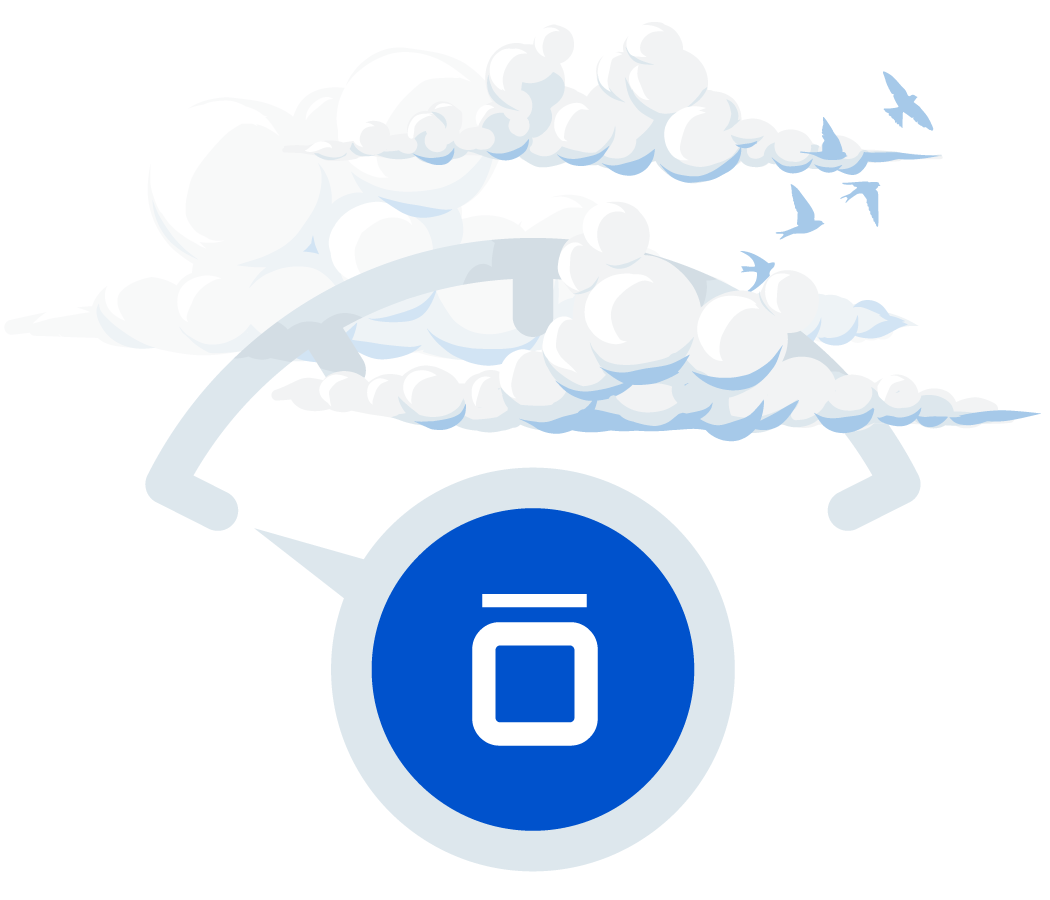 Take Our Atlassian Cloud Readiness Quiz
Organizations everywhere are considering a move to Atlassian Cloud. Some benefits of Cloud are flexibility, ease of use, and total cost of ownership. Take our comprehensive quiz to determine just how ready your company is to make this important move.
Your Cloud Readiness Level is

...
You may have heard of Atlassian Cloud, but you're not really sure what all the hoopla is about. Your organization is currently using an on-premise deployment option for your Atlassian instance(s), and it suits your needs for the immediate future. You're unsure how many of the apps you have--if any--are Cloud compatible, and you're additionally unsure why you should care. You haven't yet begun to research or strategize on migrating to Cloud, and that's okay! That's what Isos Technology is here for, so contact us today to learn about how a Cloud migration could save you valuable time, resources, and money. We'll help you evaluate whether or not it might be a fit for your company in the future.
At this stage, you've definitely heard of Atlassian Cloud and it's on your radar. You've more than likely done some initial research on the key differences between Atlassian Cloud and Atlassian Data Center, and you're probably debating which deployment option is better for you, the process you need to take, and what the best timing is for a migration. Additionally, you might not have a solid app migration strategy and you're uncertain if you have the time or resources to start the migration process. Reach out to Isos Technology today to learn more about Atlassian's deployment options. We'll partner with you to determine what might be best for your organization's specific needs and requirements.
Congrats on being very informed when it comes to Atlassian Cloud! You've clearly done extensive research on Atlassian's deployment options and you've maybe even made some initial strides towards transitioning to this option. You've also considered what apps you want to migrate, what your timeframe is, and whether you want to do a phased or all-at-once migration. The next step is to call the 2019 Atlassian Partner of the Year: Enterprise (that's us) to help you move your process forward. We'll work with you to create a solid migration plan to determine what your company needs to do in advance of a migration, and more importantly, we can help you execute the plan when you're ready.
You are standing on the precipice of a very successful Atlassian Cloud migration! You've definitely "covered" all your bases. Meaning, your organization has all the right components and processes in place to convert to Cloud. In fact, you've probably already done an in-depth analysis on how a migration to Cloud will affect your business, and what the benefits will be once it's officially implemented. You've possibly even created a few migration strategies on your own. But now, you need to rely on an experienced Atlassian partner to take you over the finish line. Reach out to our experts today to discuss how we can do the heavy lifting so you can minimize disruption to your business.
Want More Cloud Resources?
What's driving your desire to move to Atlassian Cloud?
d
Don't want to maintain infrastructure
What non-Atlassian software do you currently use in the cloud? Check all that apply. [Multiple select]
b
Accounting (Netsuite, etc.)
c
SSO (Okta, Azure AD, One Login)
d
CRM (Salesforce, HubSpot, etc.)
Who manages your Atlassian infrastructure?
b
An employee does it part-time
c
One or more full-time admins
d
An Atlassian administration team
How many apps do you currently have installed in your Jira/Confluence instance(s)?
Which of your mission-critical apps for Jira and Confluence have Cloud versions available?
What's the authoritative source for provisioning Atlassian user accounts?
Do you have more than one Server or Data Center instance(s) you're planning on moving to Atlassian Cloud?
How would your risk management team identify the sensitivity level of your Atlassian data?
a
We have highly-sensitive data, like intellectual property
b
Most of our data has to be behind a firewall
c
We have some sensitive data
d
We have no sensitive data